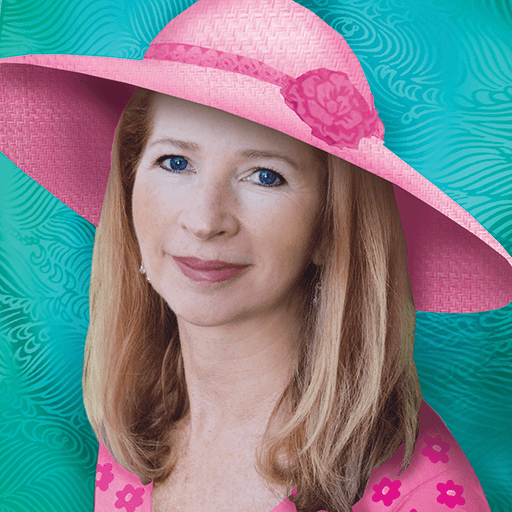 The Kann List
from Victoria Kann, author of Pinkalicious at the Fair
Book Recommendations
by Dare Wright
This is a story about a couple of stuffed bears; Little Bear and Mr. Bear and a doll; Edith, who all live in New York City. It's a book I always loved it because it is illustrated with black and white photographs. When I was little I believed that anything in a photograph had actually happened and was real. So reading The Lonely Doll meant that there actually WAS a doll and her stuffed bear friends that lived in a glamorous apartment in NYC. I lived in NYC too! Maybe I would see them if I looked hard enough? I really wanted to find Little Bear and Edith, so I could give them a big hug because they needed it. There was something sad about these characters and even as a very little kid, I knew that this book was odd. Perhaps it was that Edith's eyes moved but her face never changed expression? Or that Mr. bear spanked her if she was naughty? It was the uniqueness of this book that made it special to me, so much so that I still treasure my copy of it.
by The Grolier Society
Growing up we had a few of Books of Knowledge published in the 1920's.They were esoteric encyclopedia's geared towards post World War One children. In my mind the information was carefully curated by anglophile geriatrics who were randomly guessing what would enrich a child's life. I loved them. The book of Knowledge covered a large array of subjects. There would be a picture of 'the latest invention' - like an electric elevator and it would describe in 5 pages of minute text how one can press a button and an elevator will go up and down. These books ignited my imagination. I would read it and visualize what it must have been like for the children of yesteryear to have to use only stairs in their short little buildings. There were verses that usually had words like fiddle-de-de or higglepy, piggleby. There were photographs of eight well known breeds of cattle (as city girl, this was not something I would EVER have known), diagrams for boys on how to make 'picture-frames' (clearly this was beyond a females ability because it was so boring) and a 2000 word article on how to choose a suitable wood glue (OMG, glue is made from the 'fleshings of animals' NO, this cannot be true!!!!!!!) These books were written in a time when verbose = brilliant. I have always loved stories and every page in these books was a story. Often the story wasn't in the book, it was in my head because I knew what happened next in the world. I knew that rubber cement would soon be invented and that girls could do anything that boys could do and that while pease pudding hot, cold and in a pot was a great rhyme, Scooby-Doo where are you was going to replace it. Best of all, I was allowed to cut these books up so their yellowed pages, decorative designs around dense type and faded photographs became the material for my very first collages.
by Esphyr Slobodkina
Caps For Sale by Esphyer Slobodkina is the story of a peddler who sells caps and carries his inventory stacked on his head. When he doesn't make any sales, he decides to take a nap in front of a tree. Unfortunately, there are monkeys in the tree, monkeys who steal his caps. After much monkeying around they give the peddler back his caps. My family always loved this story because it's fun to get carried away and yell the words; "You monkeys you, You give me back my caps!." The Siberian author was a founding member of the American Abstract Artists group and appreciated simple, flat, stylized forms. Which explains why the peddler has a moustache but no nose. Hands that are the right shape, but with no fingers. And why the tree is a big white shape. How the monkeys got into the quiet European town remains unanswered and is of little concern. As a child, this book was my first with abstraction. It inspired my kids to question what they see. Most of all it's fun, repeating in a sing song voice; "Caps! Caps for sale! Fifty cents a cap!"
Buy Book
by Cooper Edens
As a young child I was afraid of the dark so my mother gave me a copy of If You are Afraid of the Dark, Remember the Night Rainbow by Cooper Edens. Published in 1979. When my girls were small and scared I passed it down to them. The book has all the visual elements of the 1970's- calligraphy, rainbows and lots of men with moustaches. As a little girl I may have been reading this book in an room with avocado colored walls while sitting in a bentwood rocker next to a fern hanging from a macramé rope. The text isn't a conventional story but a collection of surreal and fanciful advice: "If tomorrow morning the sky falls ... have clouds for breakfast," with a Magritte-inspired illustration showing a picture of a coffee cup with a rainbow in it and a blue plate with clouds floating above it. The surrealism and metaphor convey a timeless message; BE IMAGINATIVE. Don't take yourself seriously. And maybe the solution to your problems might be absurd and silly. As the book says; "If you lose the key...throw away the house!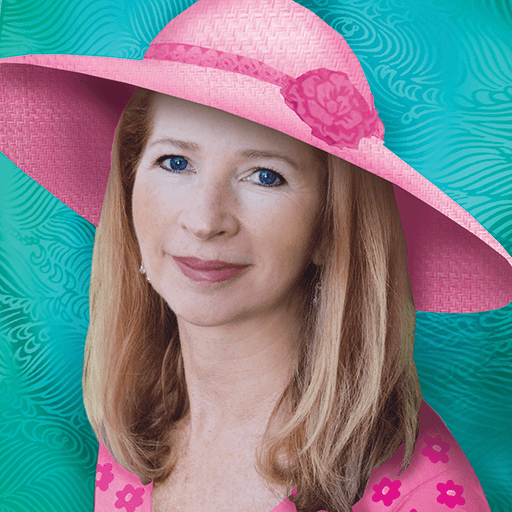 About Victoria Kann
Victoria Kann is the award-winning illustrator and author of the picture book series featuring the whimsical and effervescent character Pinkalicious. Victoria coauthored and illustrated the first two books, Pinkalicious and Purplicious, and cowrote the play Pinkalicious: The Musical. She wrote and illustrated the New York Times number-one bestsellers Goldilicious, Silverlicious, Emeraldalicious, and Aqualicious as well as Peterrific, starring Pinkalicious's little brother! Victoria is the co-executive producer of Pinkalicious & Peterrific on PBS Kids.
Latest book from this author
by Victoria Kann
#1 New York Times bestselling author Victoria Kann brings young readers a Pinkalicious I Can Read Story about friendship and the magical unicorn, Goldilicious. Pinkalicious and Molly are headed to the Pinkville Fair and can't wait to eat lots of pink cotton candy! But can Pinkalicious still have fun when it's time to go and she can't find her unicorn, Goldie?
Buy Book
Этот важный блог на тематику стулья на кухню
www.dekorde.com